CCTV Services
Tailored designs, installation and maintenance of CCTV solutions to the highest safety standards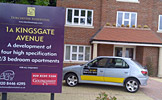 Kendal Facility Management is an ISO and SAFE contractor approved Security Company that provides tailored designs, installation and maintenance of CCTV solutions to the highest safety standards. With over 25 years of industrial experience we are a leading company in quality CCTV installations to all types of customers including domestic, commercial and public sector. With our vast industry experience we have developed core competency and capability in these areas.
Our services cover:
New Installations
We design and install CCTV surveillance system for small and large businesses, parks, residential homes etc. to help reduce crime, protect people and property as well as improve employee safety and in certain cases increase employee productivity.
Repairs and Upgrade
Our engineers are available for on-site repairs and upgrade (software and hardware) including relocations to ensure your most vulnerable assets are always protected.
Remote Site Surveillance
With one of the best control centres, we offer 24 hours remote surveillance using the latest technology.
Incident Response
In the case of any incidents, our seasoned patrollers are always available to respond, provide reports and footage so you never have to worry.
Technical Support
We are only one phone call away. We offer remote and phone support to allow you do your work; we take care of your security and safety.
Consultancy
Our engineers are always happy to help with recommendations and professional advice to ensure you get the best deal out of any service.
Free site Survey
Give us a call for a free non-obligatory site survey and a tailor made quote that addresses your requirements.
Other Benefits of working with us include:
We provide a dedicated one stop sales management team to work in partnership with you to ensure project delivery at its best allowing you to focus on your business knowing that your safety is in good hands.
Advanced technology allows Kendal Facility Management Ltd to supply patrol monitoring management system.
CSCS and Cisco Certified officers/engineers.
State-of-the art system installation with full support.
Fully equipped remote monitoring office.
Have a 24 hour manned control room.
Trained supervisors available around the clock to respond to incidences.
Monthly review meeting to ensure the smooth running of services and capture any eventualities at source.
For more information about us and our services contact us HERE
Useful Links
Our customers value our effective support, rapid response, state of the art technology, and personalized superior service. Let us provide a security solution for you.